Regarding customs and forwarding services, please, contact official exhibition forwarder.

SK-EXPO LTD
Contact person: Mr. Yuriy Korzhenko
tel.fax: +38 044 525 94 97
tel.fax: +38 044 525 94 63
Contact person on ATA CARNET: Ivan Prokopenko
+38 050 382 82 42
e-mail: Данный адрес e-mail защищен от спам-ботов, Вам необходимо включить Javascript для его просмотра.
www.sk-expo.com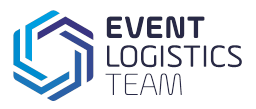 Event Logistics Team srl
Via Sebenico, 9   20124  Milano - Italy
tel. +3902 668 23 892  fax. +3902 668 23 642
Furio Zanardo
Данный адрес e-mail защищен от спам-ботов, Вам необходимо включить Javascript для его просмотра.
mobile: +39 349 761 5980


Company «SCHERP-Expo»
Zabolotnogo str. 150 G, office 60
Kiev, 03143, Ukraine.
Tel: +38 044 200 42 45
Fax: +38 044 200 42 48
Internet: www.expo.scherp.com.ua
Contact persons:
Данный адрес e-mail защищен от спам-ботов, Вам необходимо включить Javascript для его просмотра.
Mob: +38 067 465-73-80
Данный адрес e-mail защищен от спам-ботов, Вам необходимо включить Javascript для его просмотра.
Mob: +38 067 465-73-78
Данный адрес e-mail защищен от спам-ботов, Вам необходимо включить Javascript для его просмотра.
Mob: +38 050 411-89-86
Данный адрес e-mail защищен от спам-ботов, Вам необходимо включить Javascript для его просмотра.
Mob: +38 050 631 18 23



D.S.L, LLC (Brink's agent in Ukraine)
Contact person:
Vladimir Doroshenko
Tel: +38 (067) 504-16-45
Aleksandr Kurchinskyi
Tel: +38 (063) 248-84-84
Nataliia Pasko
Tel: +38 (066) 204-19-04
Office:
Tel: +38 (044) 360-44-15
e-mail:  Данный адрес e-mail защищен от спам-ботов, Вам необходимо включить Javascript для его просмотра.
web: www.dsl-ua.com


M&M Militzer & Munch Ukraine GmbH
Contact person: Yuriy Korzhenko
Tel: + 38 044 230 00 10, 296 77 59
Fax: + 38 (044) 230 00 80
e-mail: Данный адрес e-mail защищен от спам-ботов, Вам необходимо включить Javascript для его просмотра.

Dear participants,
Current visa regulations for citizens of your country can be checked on the official website of Ministry of Foreign Affairs of Ukraine: https://mfa.gov.ua/en.
In case you need the invitation letter for the visa, please, address your contact manager.